Back to Events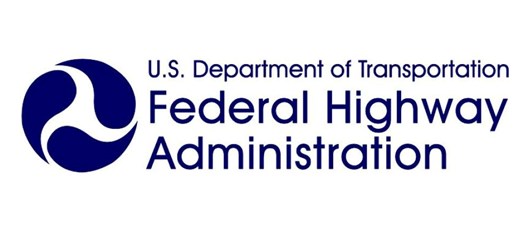 FHWA Mobile Asphalt Technology Center - Open House
Thursday, February 17, 2022
Event Details
Federal Highway Administration and Florida Department of Transportation is bring the Mobile Asphalt Technology Center (MATC) to Florida!
You are invited to an Open House on Thursday, February 17, 2022, from 9 a.m. to 3 p.m., featuring the latest in asphalt mixture testing, materials quality monitoring, and field test equipment and technologies.
Where? FDOT State Materials Office, 5007 NE 39th Avenue, Gainesville, FL 32609; Contact: Howie Moseley ([email protected])

What Is It About? The FHWA's Mobile Asphalt Technology Center (MATC) introduces agency and industry personnel to the state-of-the-art asphalt technology in materials selection, mixture design, field and laboratory testing, and pavement safety and quality. The MATC is visiting Florida to introduce new test methods related to the FHWA's Performance Engineered Pavements initiative and other innovative asphalt materials and construction tests relevant to field performance.
Why Attend? This is a unique opportunity to learn about laboratory and field performance tests that support the FHWA Performance Engineered Pavements initiative. Information on technologies related to both asphalt mixture design and construction will also be distributed. Many of these technologies are state-of-the-art and provide information about the asphalt materials related to durability, safety, and sustainability. Check out the MATC website for detailed information on test equipment: https://www.fhwa.dot.gov/pavement/asphalt/MATC/

What to Bring? All attendees are required to wear a safety vest and hard hat. A limited number will be available for those unable to bring their own.
What if I can't Attend the Morning Session Live?:
Attend online after you email David Allain (dallai[email protected]) to recieve the Microsoft Teams virtual meeting link!
For More Information:
What Does It Involve? Demonstration and interactive opportunities of various advanced tests including:
Mixture Tests

Dynamic Modulus

A test to determine the stiffness modulus of asphalt mixtures

Cyclic Fatigue

A cyclic direct tension test to evaluate the fatigue cracking resistance of asphalt mixtures

Stress Sweep Rutting

A test method to determine the permanent deformation characteristics of asphalt mixtures

Texas Overlay Test (OT)

A test method to evaluate the cracking resistance of HMA overlay

Semi Circular Bending Test (I-FIT)

A simple test to determine the premature cracking potential of asphalt mixtures

Ideal Cracking Test (ITC)

A simple and practical test to the determine cracking potential of asphalt mixtures

Material Tests

Asphalt Binder Tester (ABT)

An advanced laser technology combined with Artificial Neural Network (ANN) to analyze asphalt binders for Quality Control

Handheld X-Ray Fluorescence (XRF)

An advanced spectroscopy technology to analyze construction material composition on asphalt binders, pavement markings, and more

Field Tests

Pave-IR

A high precision real time thermal profiler to detect thermal segregation during construction

Rapid Laser Texture Scanner

A non-contact laser-based field device to non-destructively measure mean profile depth (MPD) of pavement to determine roadway surface macrotexture

MIT Scan T3

A precise method to non-destructively determine pavement thicknesses