The 2022 World of Asphalt, A Reflection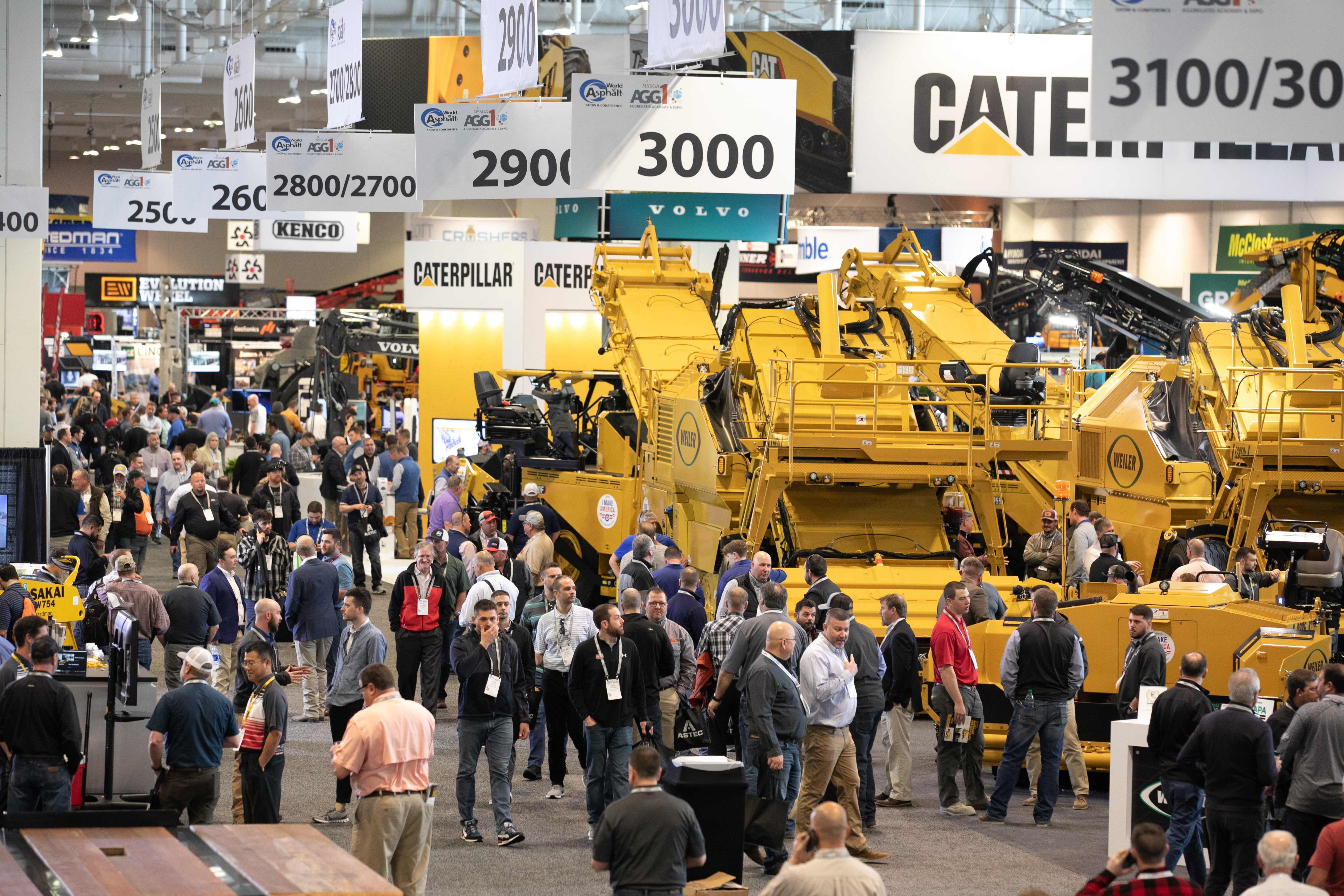 Nashville, TN was the place to be March 29-31 if you work in the field of asphalt construction. With World of Asphalt and AGG1 being held for a fourth time in Nashville, asphalt paving and aggregates professionals filled in a sold-out Music City Center exhibition floor for the 20th anniversary event. This was the largest iteration of the show in the Music City ever, with over 400 companies spread over 193,000 sq. ft. of floor space in the Music City Center.
The first ever World of Asphalt was held in February 2001 at the Wyndham Palace Resort in Orlando, Fla. The event has run every year since, except during ConExpo-ConAgg years. The 2001 show had 3200 asphalt paving pros viewing 28,000 sq. ft. of displays from 86 exhibitors.
"We're so proud of the teams that came together to put this event together after the longest hiatus in its history," said Brittany Weltcheff, show manager for World of Asphalt. "As a result, we were able to bring together more than a record-breaking 11,400 asphalt paving and aggregates professionals to learn, experience everything that's new and important in our industries and make more than 30,000 connections."
Dr. Audrey Copeland, president and CEO of NAPA, majority-owner of World of Asphalt, echoed Weltcheff's comments.
"The last time World of Asphalt and AGG1 came to Nashville, in 2016, we sold approximately 150,000 net sq. ft. of space in the Music City Center," Dr. Copeland said. "The fact that we were able to use every single square foot of exhibit space the Music City Center had to offer this time, while safely bringing the manufacturers and end users together, speaks volumes about the strength of the asphalt paving industry."

There were educational sessions held during the event that covered subjects such as people, plants, paving, preservation, to environmental and sustainability based topics. Technical Director David Allain attended a few of these sessions and has provided a few key notes from each.
How to Use Intellegent Compaction Effectively - Tim Kowalski, Neal Proctor
Best Practices for Applications of Tack Coats - Jim Musselman
Troubleshooting Plant Operations – Part 1: Gradation (including Baghouse Fines) - TJ Young
Compaction 101: Doing the Right Things, The Right Way - Tim Kowalski
Telling Our Sustainability Story: What You Should Know to Make Industry's Case - Richard Willis
Cold In-Place and Cold Central Plant Best Practices - Benjamin Bowers

The next World of Asphalt will return to Nashville and the Music City Center March 25-27, 2024.