2021 FASP Sporting Clays Recap
Date posted
November 2, 2021
On Staurday October 16th, the Florida Asphalt Scholarship Program's Sporting Clays event began with 107 shooters across 27 teams. Each shooter came prepared to podium while also contributing to the FASP fund. This year we raised over $14,000. Funds came from attendee's tickets to participate in clay shoot and from a fundraising raffle during the provided barbeque lunch.
Each individual shooter had 100 targets to hit during the day from 16 blue stages at FishHawk Sporting Clays for a total of 400 possible targets for each time. The team with the highest combined score won 1st place, with 2nd and third not far behind. The top individual shooter who hit the most of their 100 targets won the Top Shot award. Finally, the team of four with the lowest combined score won our first ever Birdwatching Team award! While they might not have hit many target at our event, we appreciate their effort to preserve the clay pigeon population that continues to decline each FASP event.
---
The first place, or Champion Team, for our 2021 FASP event was V.E. Whitehurst, whose team shot a combined score of 332/400.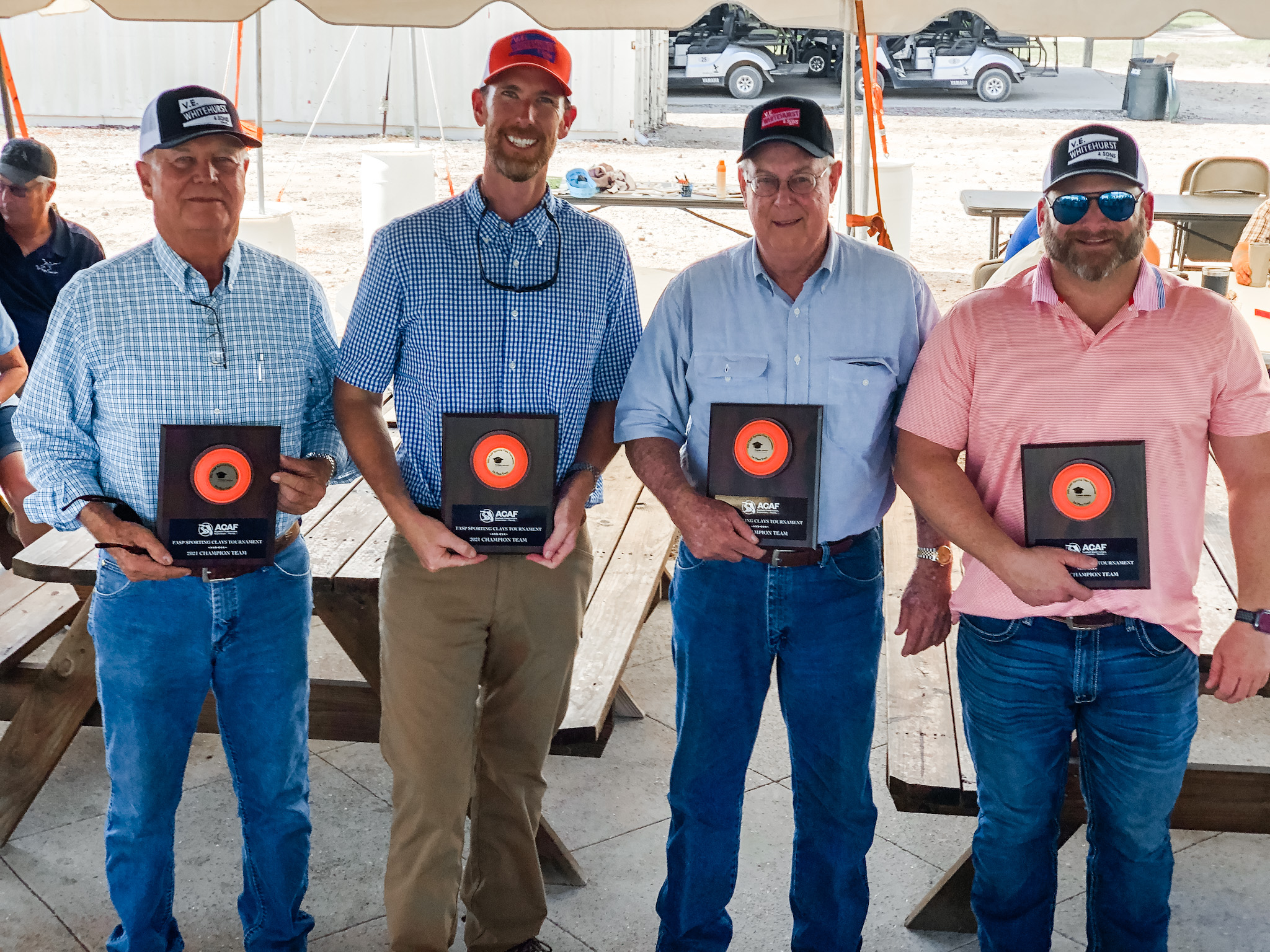 The Second Place Team was from V.A. Paving, who shot a combined score of 315/400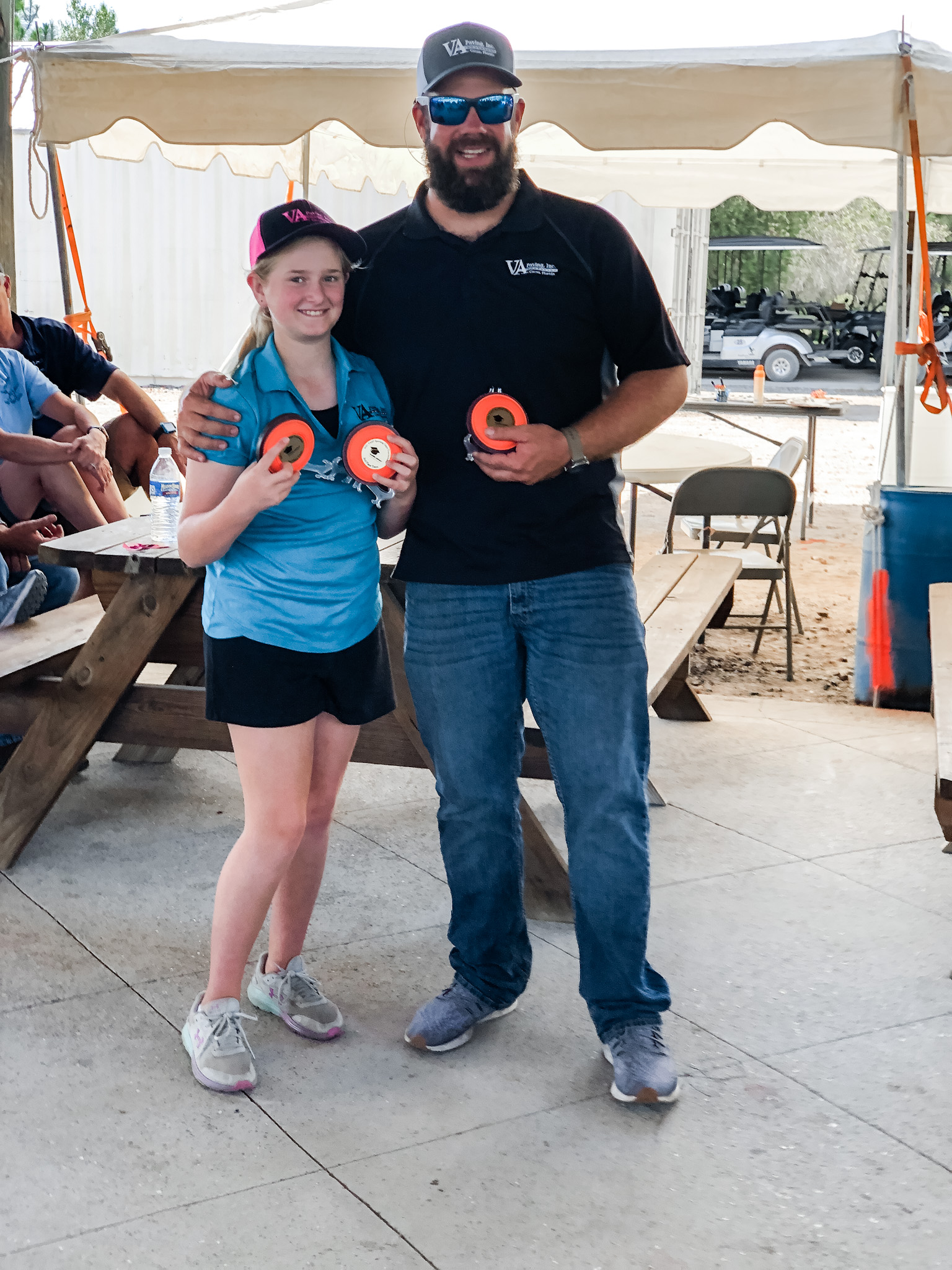 The Third Place Team was also from V.A. Paving, who shot a combined score of 307/400.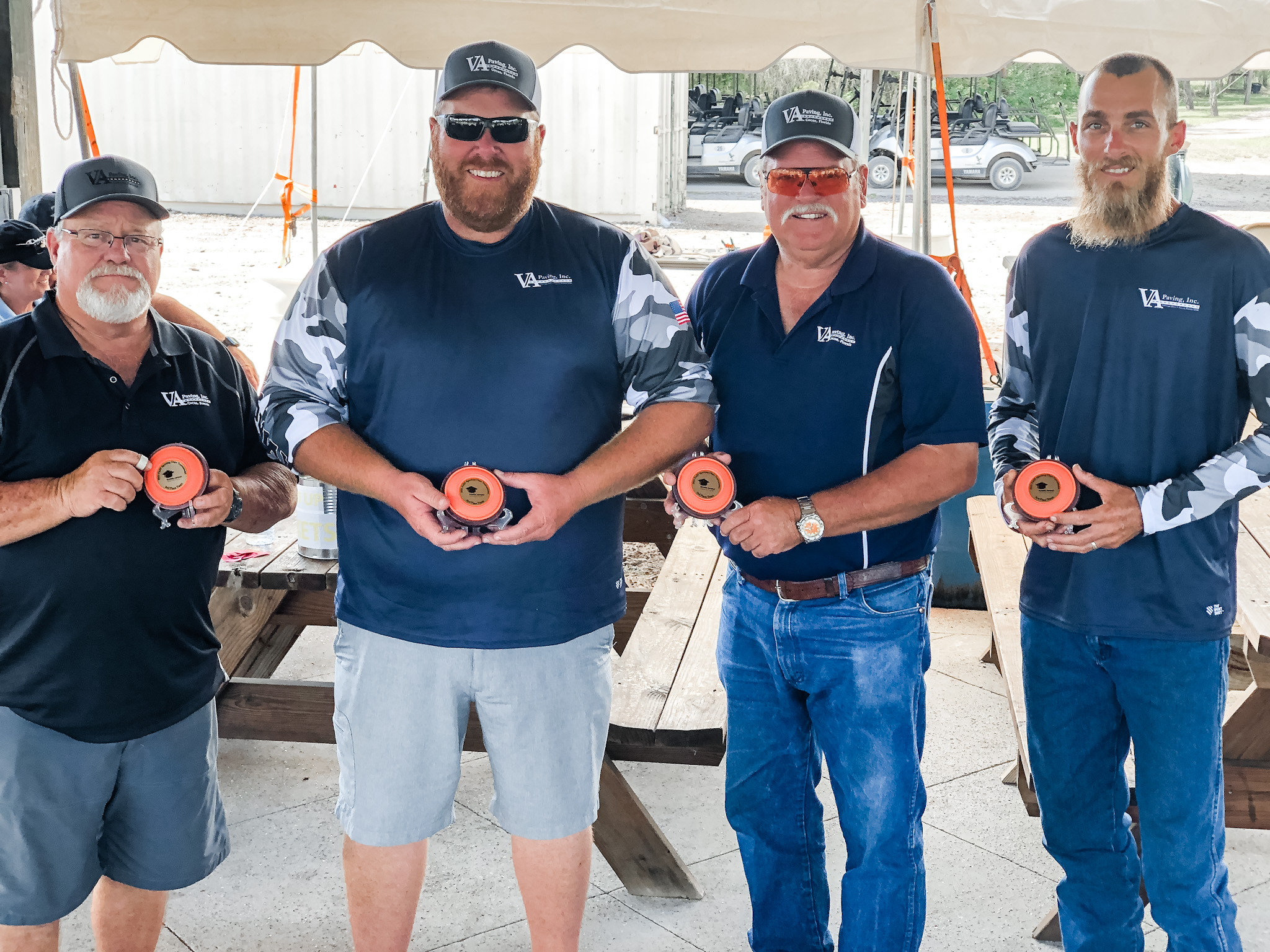 The individual Top Shot for our event was Karl Bohne with the V.A. Paving group, who shot a remakable score of 96/100.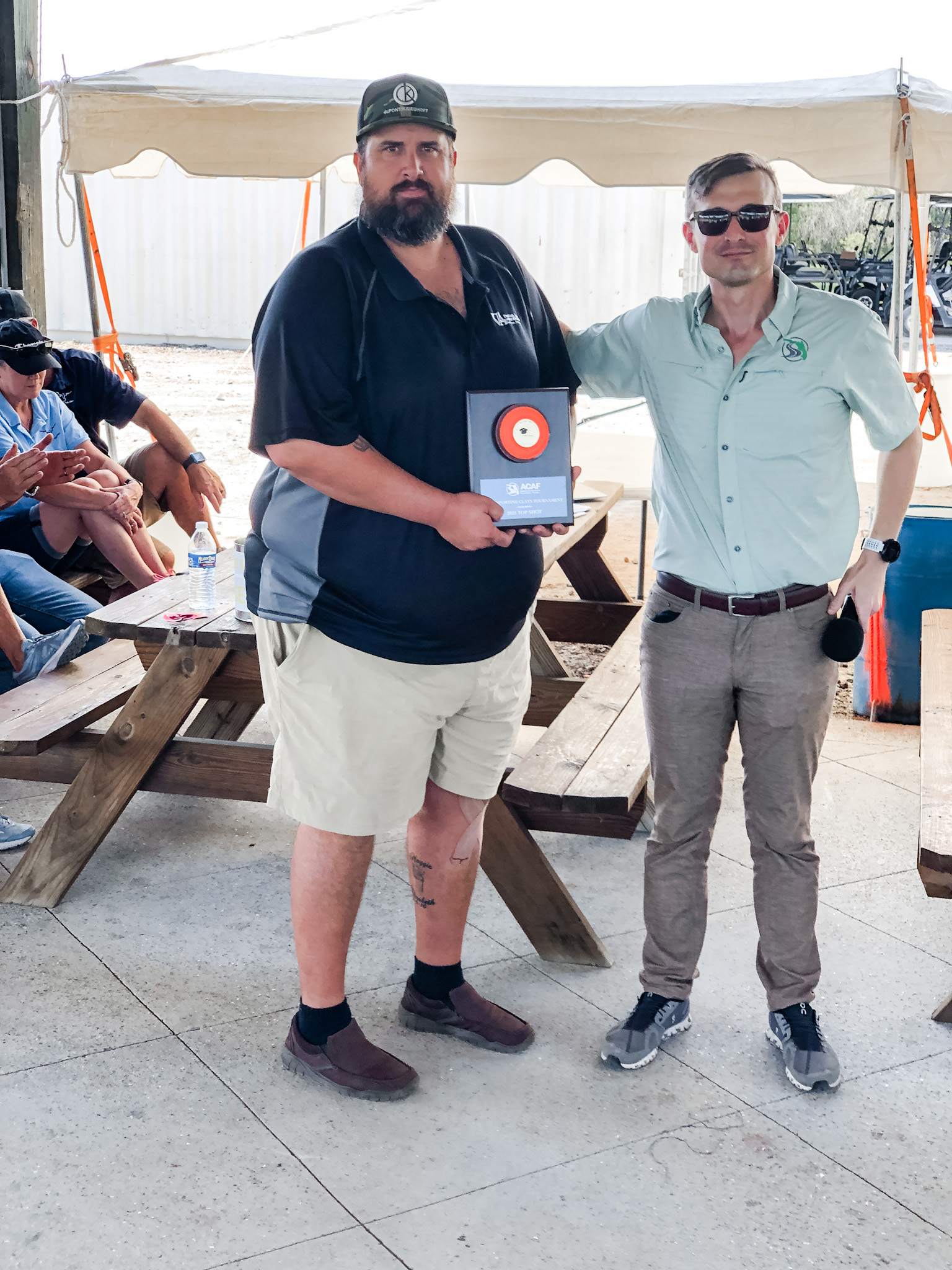 And finally our Birdwatching Team!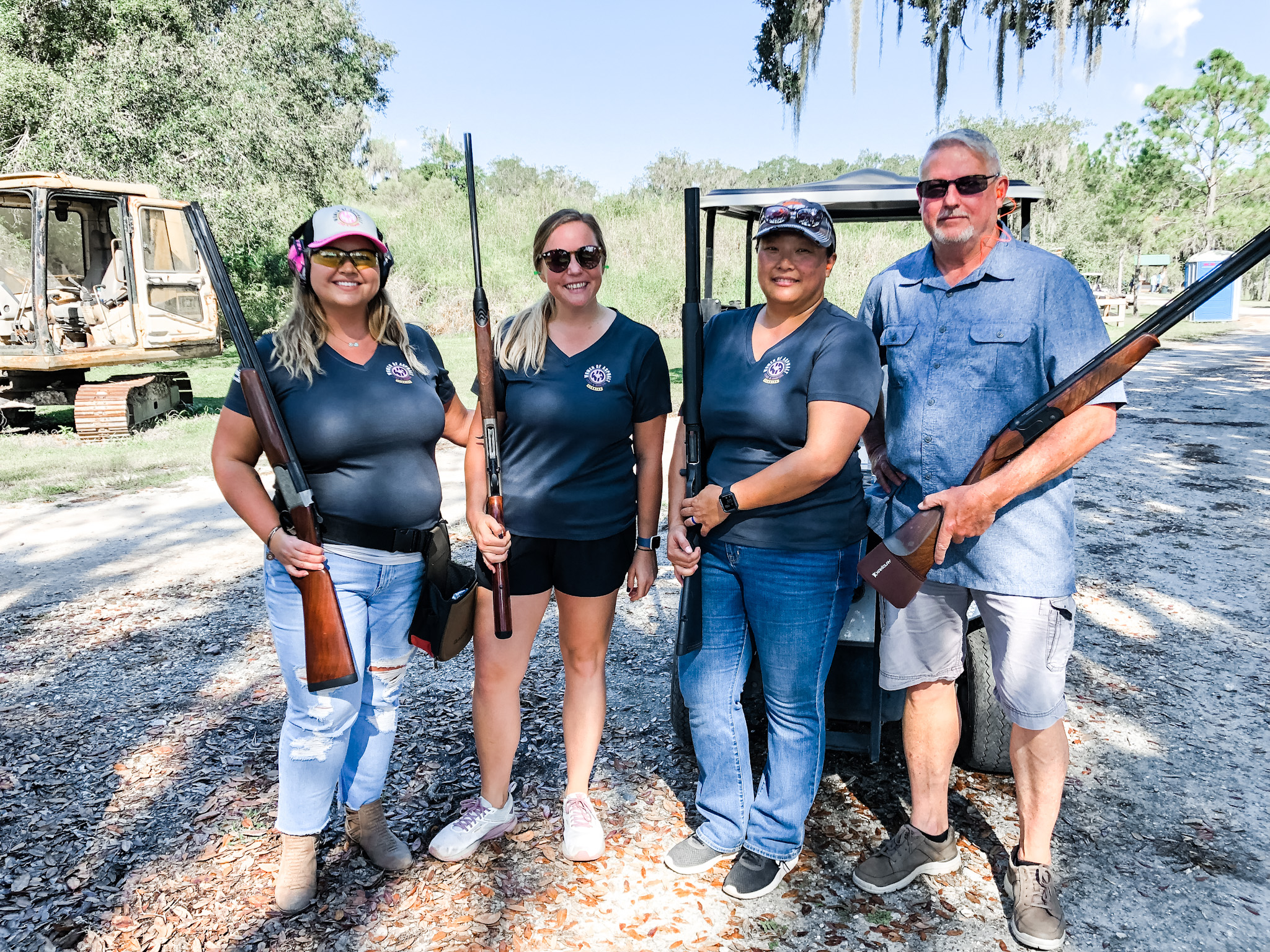 ---
2021 FASP Sporting Clays Data Analysis
Total number of  clays used : 10,700
Total number of clays hit: 6,067 [Percent of targets hit: 56.7%]
Easiest stage to hit: Stage 5 [Percent of targets hit: 84.6%]
Hardest stage to hit: Stage 6 [Percent of targets hit: 45.6%]
Top Shooters Statistics
17 out of 107 shooters hit 75 or more targets: Which is <16% of shooters
Most difficult substage to hit: Stage 6A [Percent of targets hit by Top Shooters: 27.5%]
---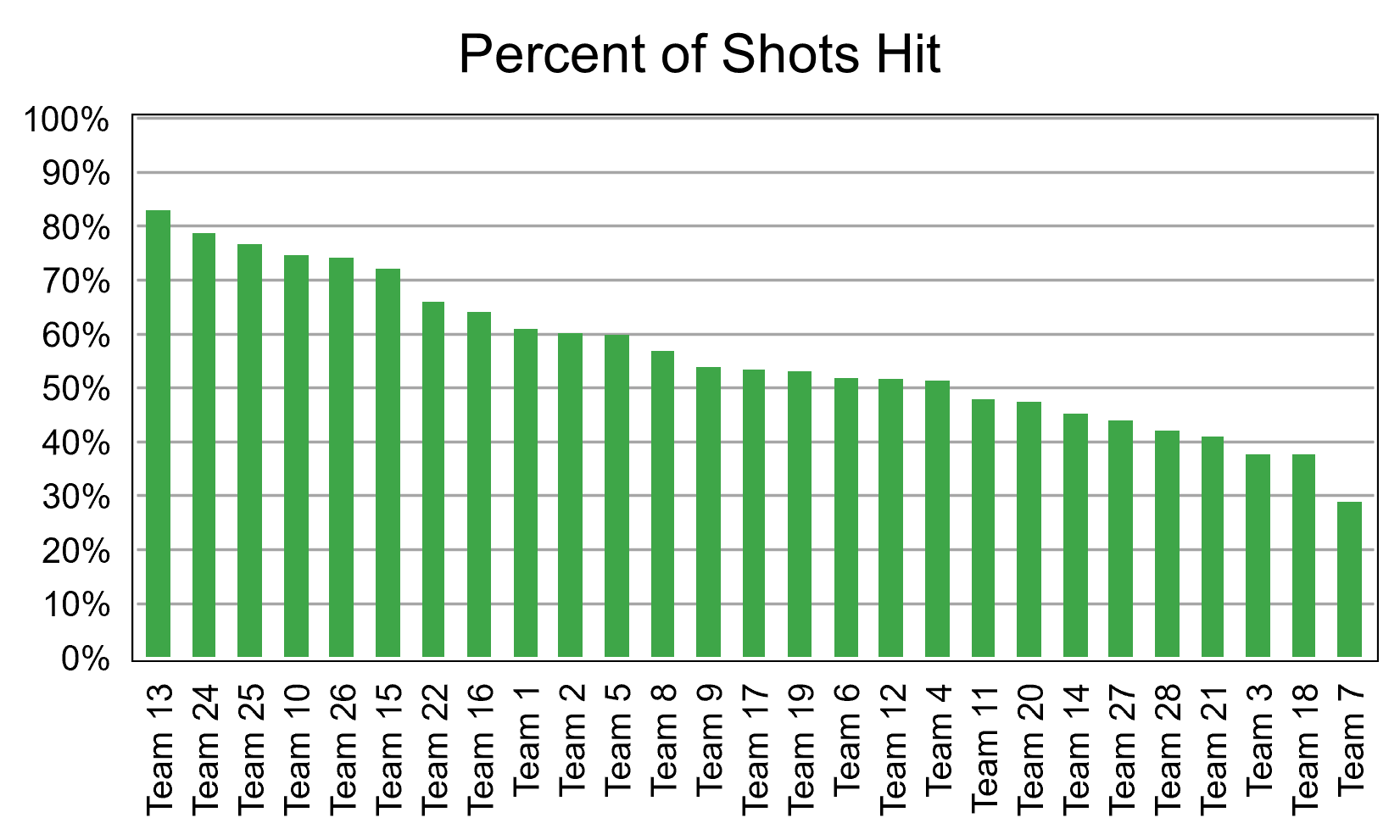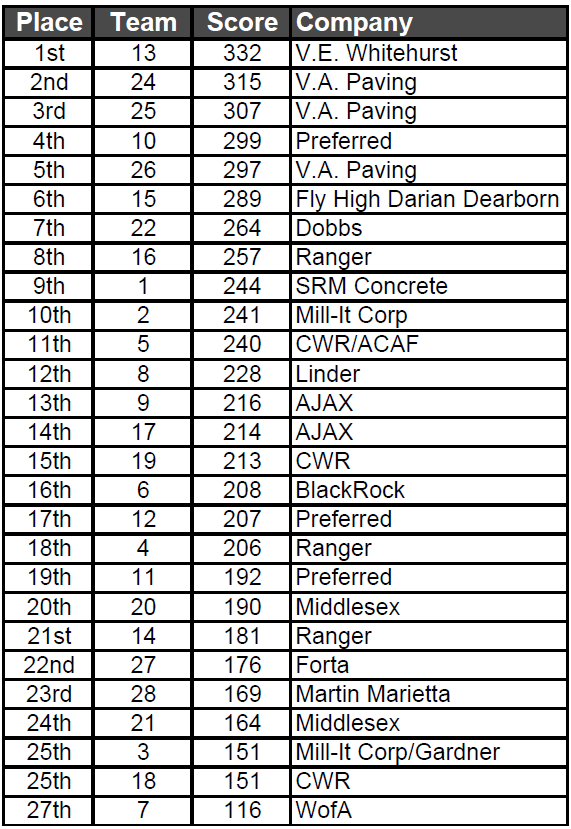 ---
To see some additional photos of the participating teams click HERE!
It was such a joy to get together with everyone again after the relaxing annual convention in Naples, FL this past summer. We look forward to seeing all of you that will be able to make it to our Winter Expo in Orlando, FL. This event would not be possible without our fantastic sponsors who are mentioned below: